Little Bundles of Joy
Aaarrrggghh me Luvlies !
Unconfirmed reports have been floating around that Kerry-Mac and her slab of man meat have been considering the possibility of hookin' themselves up with a nipper... So heres a little something to give you a warm fuzzy feeling.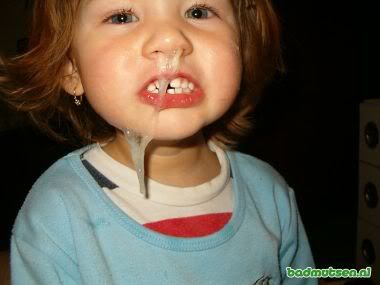 Ill tell the Stork to keep Mini-Damon on ice for the time being.
Later Ratracers.
Have a super Friday.
Mr J