The Return of Mr J
Hey peeps!
Apologies for the lack of input. (Insert suitable excuse here).
Promise to be a good boy and smack up a post every now and then from now on.
So here is a little something something so you dont forget our favourite foot lady. The one and onely K-Mac, queen of the one liner.
This may or may not have been the night that Damon passed out in front of the clock tower.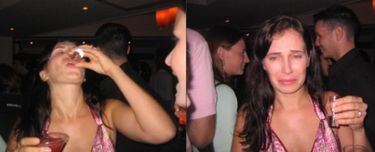 Before.........................................................
After
In other news, the Jammin and I are training hard for the Franschoek Winter Olympics (Patent Pending). Our wine rack has taken a bit of a knock with all the JamJar sessions that have been going down, so we will enjoy taking yours home with us.
Details will be up next week. Get your events sorted out ppl. (And no Sera, "Tequila Downing" will note be allowed as an event.) That's more of a recreational activity than a sport.
OK folks, thats me for now.
Have a great day.
Mr J