Morning achievers
You might remember that we used to have a small black buddy called Pongo. What happened to him. One story is that he has gone to join the cast of new porno remake of the "

A-team: A stands for Anal".

Another story is that he has been eaten by that monster we like to call Jozi. If this is true then he is sitting behind a desk right now working his little fingers oto the bone for dreams of houses on Golf courses and trophy wives that can cook and balance a spreadsheet.


Pongo come home.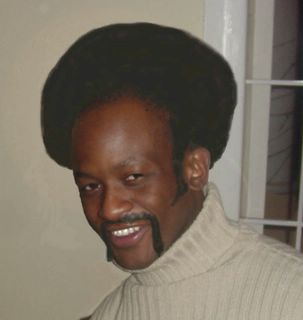 If you have seen this brother of absolute smooth, give him a hug and tell him that Herpes is not the end of the world, it is only the beginning
A desk is a dangerous place from which to watch the world.
John le Carre
(1931 - )
Chapmans peak Hotel is waiting for you